Welcome!
Portobello Music School's 350 students are currently attending their music classes online during the Covid 19 outbreak. In the meantime, please browse our website for information about all our music classes and online enrolment. Please note that classes will remain online until circumstances allow us to return to face to face teaching. We have spaces available in our Preschool to Primary 2 Creative Music Classes. Most of our Group Instrumental Classes are running waiting lists, however we have some beginner spaces in guitar and drums AND in our continuing instrumental classes for children (P4-7) who have been studying for a year or more.
No matter what age your child joins us, we will provide a musical pathway to ensure progression to the next stage of your child's musical development. Simply select your child's age category below where you will find class information and pathway opportunities.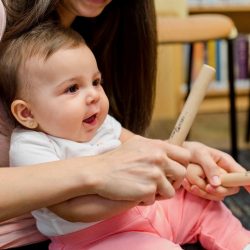 Baby & Toddler Classes
Age: birth to 3 years
Day: NEW Saturday classes
Times: 12.15pm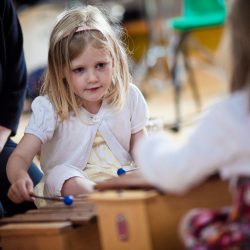 Creative Music Classes
Age: Preschool to P2
Day: Saturday
Times: 9.00am, 9.45am, 10.30am & 11.30am
A heartfelt massive thank you to you and Alma for setting up the school. Sanna has a passion and skill in music that has been instilled by the teachers at Portobello Music school. Thank you for giving our daughter such a gift!
Parent of Classical Guitar pupil
Meet The Teachers
Meet our dynamic team of early music specialists, music teachers and instrumental instructors
Enrol In a Class Now
To enrol in a class starting on Saturday 11th January 2020, simply click Enrol Now to access our online registration page
Latest News
Check back regularly for all our music school news and features